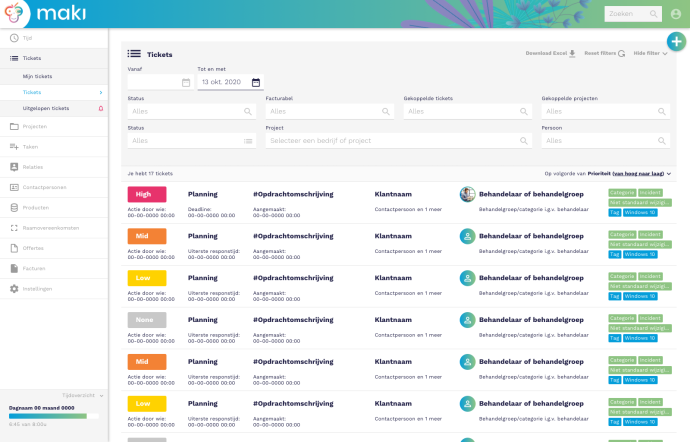 Welcome to Maki - The
All-in-One ERP System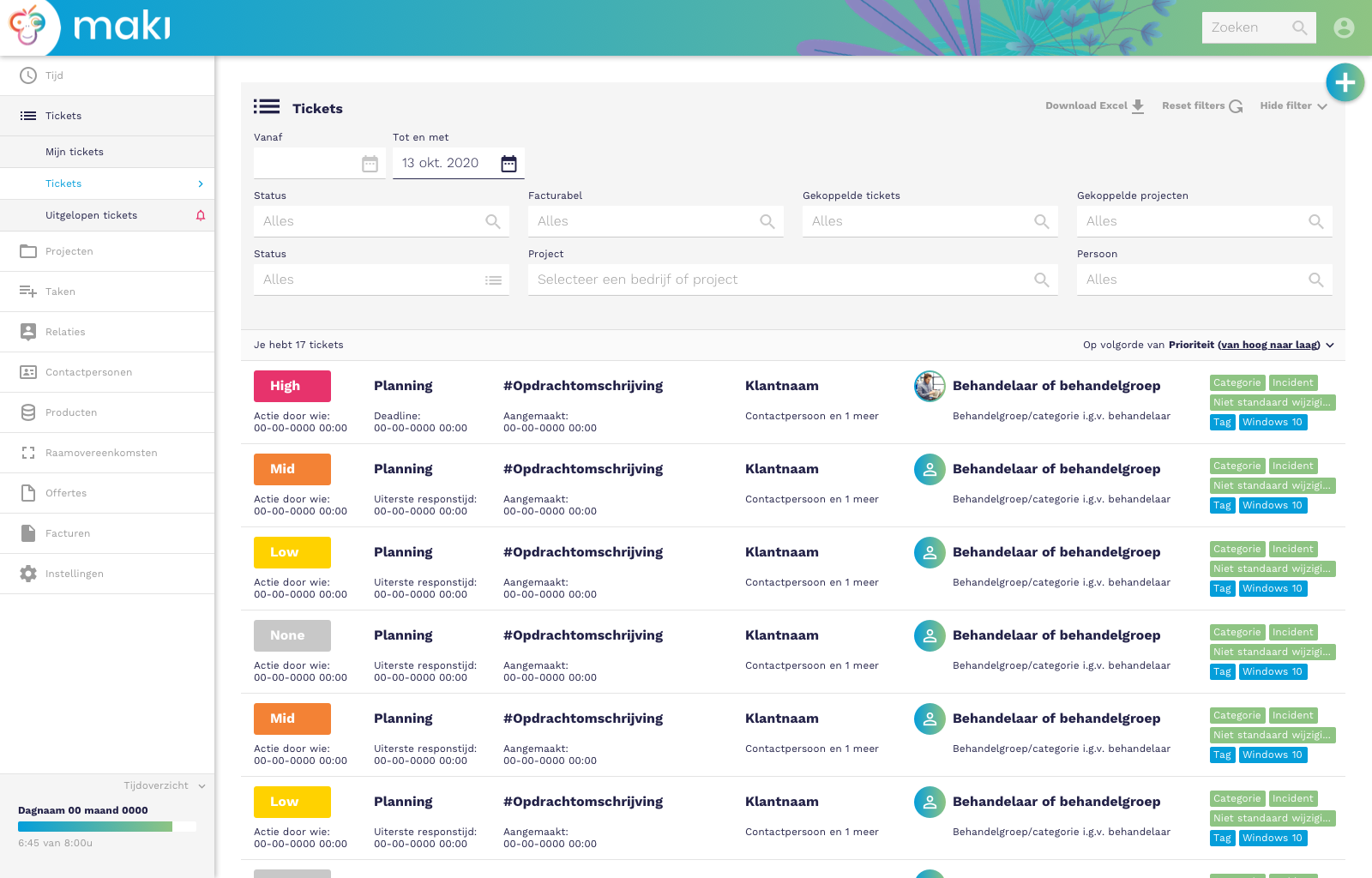 Welcome to Maki - The
All-in-One ERP System
Maximize your business potential with Maki
Maki is an enterprise resource planning (ERP) system that integrates all the essential functionalities you need to run your business smoothly, in one single platform.
A centralized hub for all your business activities streamlines workflow, simplifies task scheduling, and ensures smooth completion of your work. Equipped with the right tools, you can accomplish more in less time and achieve superior business results!
An ERP system with solutions that benefit your business
Tickets
Keep clients informed through an accessible ticket system. 
Projects
Stay in the know on all things going on in your
organization
Tasks
Plan your day on the basis of your up to date to-do list. 
Relations
Act while equipped with all the latest information on clients. 
Activities
Keep track of everyone's latest actions related to tasks.
Finance
Gain insights in the financial state
of your organization.
Sales
Make the right call at the right time on leads and clients.
Dashboard
Run your organization with one-click realtime data insights.
Settings
Personalize your platform to have it suit your preferences. 
ERP software with realtime insights in business operations
Maki's ERP system is the ultimate solution for businesses, regardless of their size or industry. Our user-friendly software is designed to help you unleash your full potential by streamlining your operations and maximizing efficiency. With Maki's all-in-one ERP software, you can easily manage all aspects of your business.
Take advantage of our 30-day free trial today and discover the power of Maki ERP for yourself!
Pay only for what you use
At Maki, we believe in making our ERP system accessible and affordable for businesses of all sizes. That's why we offer a flexible pricing model with custom solutions to meet the unique needs of your business.
You can control your costs and get the most value out of Maki. No hidden fees or long-term contracts. Just a simple and transparent pricing model that's designed to meet your needs.
Per user
€ 17,50 p/month
Full month-long access to Maki for one user, including all benefits
Get access to Maki's basic functionalities
Per module
€ 150 p/month
Start saving time and achieving more by adding valuable modules to your Maki experience
Personalize your Maki with the modules your business needs to thrive