Integrate EDR Credit Services with Maki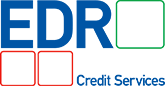 Are you looking for a way to reduce credit risks and gain valuable insights to make more informed decisions? Maki's integration with EDR Credit Services can help your business achieve both goals with ease.
About EDR Credit Services
EDR Credit Services is a company that provides businesses with valuable credit information on both consumers and other businesses. Their reports help organizations control their credit risks: the potential financial loss that a business may face if a customer or partner fails to make payments on time or defaults on their loans.
By accessing credit information and analyzing creditworthiness, businesses can make informed decisions about whether to extend credit, and if so, under what terms and conditions. Properly managing credit risks is crucial for businesses to avoid financial losses and ensure long-term success.
Reduce Credit Risks
With the integration of EDR Credit Services, Maki can help businesses minimize their credit risks. The customized reports provide detailed information about creditworthiness, payment history, and other factors that can impact credit risk.
Customized Reports
EDR Credit Services offers customized reports that are tailored to meet specific business needs. These reports provide valuable insights and can be used to make informed decisions about credit, risk management, and more.
Seamless Integration
The integration of EDR Credit Services with Maki is simple and easy. Our team will work with you to ensure a seamless integration that meets your business needs. Once integrated, you can access EDR Credit Services directly from Maki.
Maki is integrable with widely-used app